Today we cover two wing prospects that are flying under the radar. CJ Elleby's play this season has some wondering if he can sneak into the first round while Malik Fitts has literally shot his way into NBA draft conversation.
CJ ELLEBY
CJ Elleby took on a massive offensive role with Washington State over the last two seasons. His career 28.2 usage rate ranks 5th all time in the PAC-12. Elleby found his offensive footing as a high volume three point shooter. His 218 three point attempts last season led the entire conference. But volume on a bad team rarely leads to efficiency. His inconsistencies as a shooter and play maker severely limited his overall production. Regardless, Elleby's film points to some interesting signs as a two-way contributor at the next level. 
STRENGTHS 
Excels in screen and flare situations. Comfortable working off the catch without hesitation.
Provides defensive versatility. Moves well enough in space. Disrupts shooting guards. Occasionally switches onto smaller forwards.
Smooth handle in space. Can shift either left or right. Manages ball pressure well.
Decent size and length combination. Has potential as a disruptive off ball defender. Led PAC-12 in steals last season (56). 
Improved free throw shooter (82% his sophomore year). Indicator of sustainable shooting mechanics.
WEAKNESSES 
Subpar explosion on the ball. Does not have first step to exploit advantageous match-ups in space.
Poor decision maker. Below average passer and shot creator. Horrific 0.86 assist to turnover rate. 
Sloppy defender. Takes loose angles in space. Allows easy dribble penetration. Must improve footwork and defensive angles.
Lacks functional power and quickness. Will struggle to find a playable position at the next level. 
Poor shot selection. Settles for highly contested floaters. 
FILM HIGHLIGHT 
CJ Elleby's film can be maddening for a number of reasons. The skillset combination simply did not match the role at Washington State. Elleby often struggled to generate much value as a play-maker.
At Pullman, Elleby was asked to do it all. This often meant wildly contested and inefficient shots. As seen here against Arizona.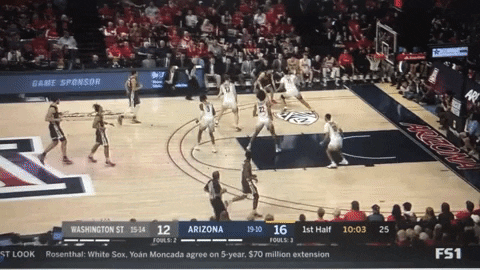 Elleby finished the year shooting a subpar 43% on two point shots. A high indicator of a player doing too much with very little. To make matters worse, he hardly got to the free throw line. A big reason why is the inability to create much separation. But playing off the ball adds an interesting dimension.
Elleby is comfortable off the catch, especially when used in a pick and pop situation.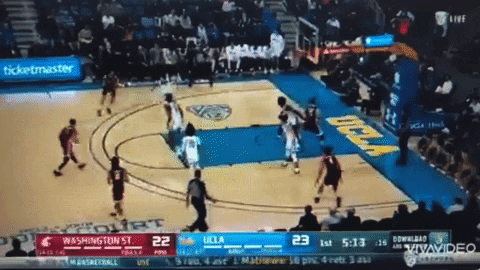 While he does not have a quick trigger, the ability to extend defenses off the catch is there. It will be critical for Elleby to grown his game in that capacity at the next level. His size and soft touch are two components that can transform Elleby from a stationary ball handler to a slasher-type wing. Defensively CJ Elleby is far from a finished product. But again, there are signs of a capable point of attack defender.
Follow how he moves to cut off penetration by Arizona's Josh Green.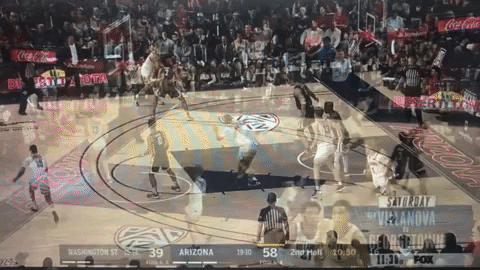 It is going to take further coaching points to bring out more defensive consistency. Elleby's footwork is rather sloppy. His inconsistent level of engagement leaves a ton of turnovers on the table. Understanding the fine details of defending will be critical for CJ Elleby, epecially if he is willing to leave his mark on that end of the court.
FIT AND FINAL VERDICT
CJ Elleby's age and defensive potential are two elements that will likely have him in the first round conversation. The Toronto Raptors have a long history of developing projects. It is rather easy to sit the fit if we look at the depth moving forward. With Marc Gasol and Serge Ibaka both hitting free agency, the Raptors are due for a transformation after the season. This could open up roster spots for a younger generation.
Toronto is the type of environment made for CJ Elleby to grow and develop. The Raptors have a tremendous coaching infrastructure in place. The idea of Elleby in a franchise that prioritizes high level defending is exciting. Toronto is home to some of the league's most destructive wing defenders. Elleby could very well be next in line in this draft.  
MALIK FITTS
At age 23, Malik Fitts is considered an older prospect. The South Florida transfer finished his second year at St. Mary's. In both seasons, Fitts shot over 40% from long distance. Malik Fitts made improvement at the free throw line, finishing the year shooting 79% on 4.2 free throw attempts per game. His shooting improvements were written all across the board. But for Fitts to stick at the next level, it will take patience and a very defined role.
STRENGTHS
High release point. A significant shooting threat off the pick-and-pop game.
Good core strength. Can anchor defensively against some power forwards. Potential to develop into a stretch-4 type. 
Uses a variety of spin moves off the first step. Soft touch around the rim. Can finish with either hand.
Compatible traits as a cutter. Good hands in traffic. Uses long 7'2″ wingspan to attack the rim and finish.
Big frame. Plays bigger than his height. Maintains balance thru contact.
WEAKNESSES 
Average lateral quickness. Good first step but struggles to contain dribble penetration against quicker guards. Allowed 1.07 points per possession to pick-and roll ball handlers (per Synergy)
Limited feel when attacking the rim. Settles for wild shots. Does not entice contact.
Poor vision. Not a shot creator. Turns into a ball stopper. Responsible for too many empty possessions. 
Stiff hips. Not built to chase guards defensively. Likely a stationary catch and shoot contributor at the next level.
Slow mechanics. 4 for 28 on dribble pull ups this season.  
FILM HIGHLIGHT
Malik Fitts' ceiling will likely be capped as a stretch forward in the NBA. Fitts is a strong athlete with considerable length. Moving him to power forward could be one way for him to carve playing time at the next level. How this looks is particularly interesting in the pick and roll game. Teams can decide to use him as a screen setter. This draws on two traits. First, his efficiency shooting off the catch. Second, his ability to roll to the rim.
Watch how Fitts leverages his long wingspan cutting to the basket here.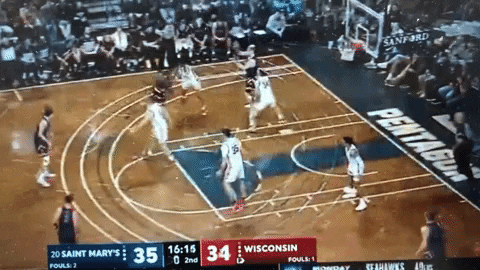 Malik Fitts fits the mold of a traditional floor spacer. As a high level spot up three point shooter, he should see similar opportunities in the pick and pop game. Fitts has a slow release, but his sound mechanics are suited for a specialist role. Pairing him under this infrastructure will be critical to his professional career.
FIT AND FINAL VERDICT
Malik Fitts is your classic late second round, two-way player. His athletic limitations and age will likely scare teams from taking a gamble. For Fitts, this means the opportunity to find a good fit in the undrafted free agent market.
Oklahoma City is a team that can use Fitts' outside shooting. The Thunder finished the season at a pedestrian 35% from deep. This has been particularly problematic as the team searches for complimentary floor spacers to Dennis Schroder and Shai Gilegous-Alexander. OKC could also use more versatility from their roster. Fitts provides that in the form of a small stretch forward type wing. 
You can find the rest of our draft evaluations below!