"Top Gun: Maverick" is a 2022 action-drama film directed by Joseph Kosinski and written by Ehren Kruger, Eric Warren Singer, and Christopher McQuarrie, from a story by Peter Craig and Justin Marks. It is the sequel to the 1986 film, "Top Gun," and stars Tom Cruise, Miles Teller, Jennifer Connelly, Jon Hamm, Glen Powell, Lewis Pullman, Ed Harris, Monica Barbaro, and Val Kilmer. The film is set 36 years after its predecessor and follows Maverick's (Cruise) return to the United States Navy Strike Fighter Tactics Instructor program or "Top Gun" where he has to confront his past while training a group of younger fighter pilots. That group includes the son of Maverick's best friend Goose (Anthony Edwards).
The Pros
This is definitely a "Top Gun" sequel and for the first third of the film, it dials to 100% of that for better or worse. However, it does everything it's supposed to do. Maverick is still breaking rules and making the higher-ups angry which is why he is sent back to Top Gun to teach. What's excellent about this film is that it dials back Cruise to where he was during the 1980s. He wasn't the action hero he's known as today in the eighties. He was a romantic lead and known for his vulnerability. For the most part, Tom Cruise films have him being this cocky person and doing what he wants. That is fine but that is ultimately becoming his brand. Respect is due for his stunt work, but his ego can be distracting. While that ego is earned at this point in his career, it doesn't always come off as inviting in some of his characters. They don't seem believable or real.
His real skill comes down to the performances where he puts it aside and concentrates on the small moments such as in "Collateral" or "Rain Man." However, his ego is full-on displayed in the first third of the film and has plenty of characters saying all the generic yet charming lines. It's very safe and typical for an 80s film and a sequel to an 80s film. It's not bad but nothing is seemingly added to the story or even upped for that matter.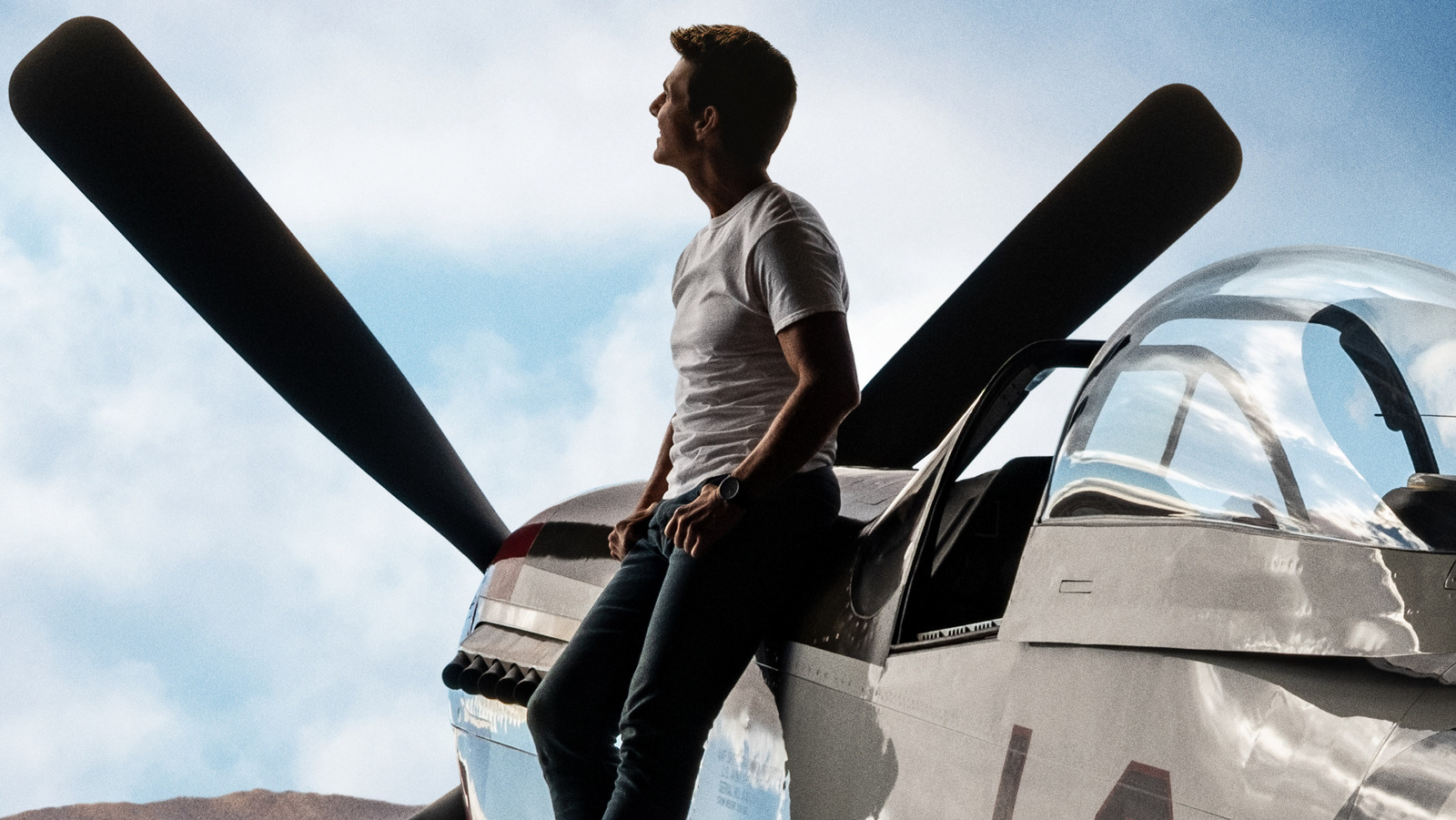 Nostalgia boost
The film uses nostalgia very well in its narrative and characters as well as its very filmmaking. Some of these moments work well within the story and some do not. Even so, the supporting cast is excellent here with Barbaro and Powell being the main standouts. Kilmer's bittersweet role here is beautifully done, with nods to his real-life health battles. This film shines with small moments similar to this.
At the end of the day, the film is about Maverick's relationships with the people around him. Since the first film, he has dedicated his life to flying at the expense of everything else, including having a family. He has become a surrogate father to Rooster even if they do not talk. Their relationship is the one that the plot is based on though the writing does not give this relationship actual closure. Teller plays Rooster beautifully holding his own against Cruise and also his fictional father.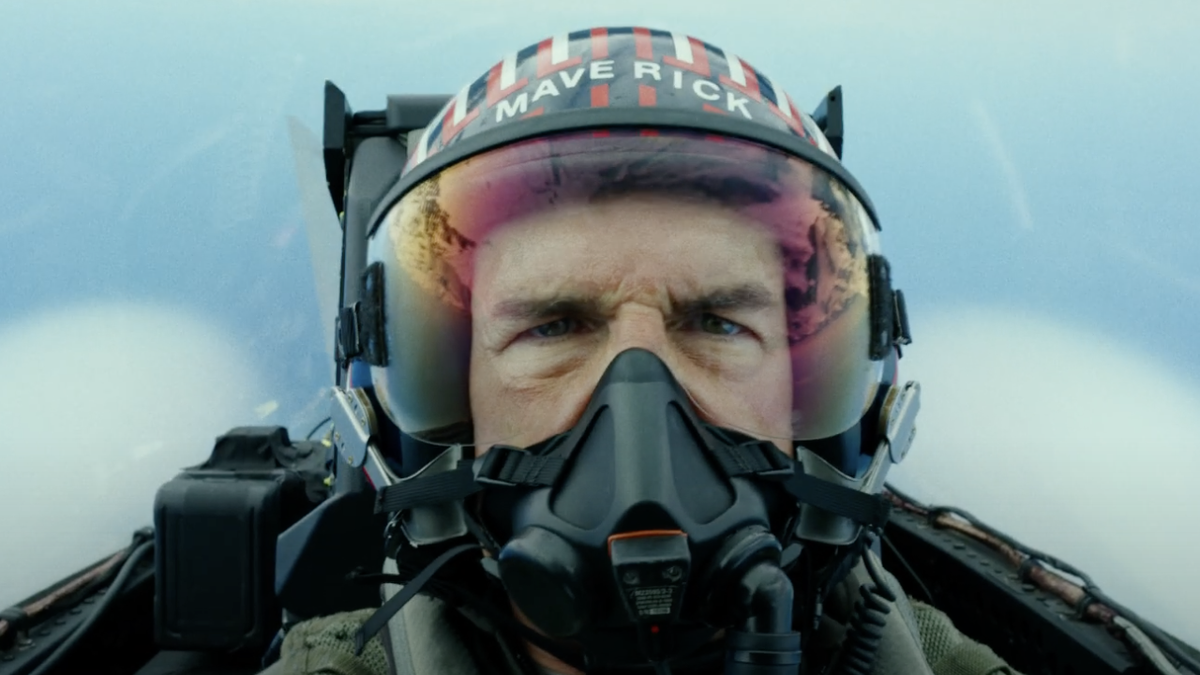 Grounded in the Air
The flying scenes are really spectacular and are so well done. It's gorgeously shot, with a near-total lack of CGI for the flying scenes. The film also gets better when the characters start talking about the mission. They go over it over and over and over again, but it doesn't feel repetitive. With each sequence and time running low, it gets more and more intense even with the writing still having those very standard one-liners. However, the film is able to effectively make them ironically more grounded when they're higher up in the air.
As their mission becomes closer, the gravity literally and figuratively becomes heavier which is supplemented by the score. Harold Faltermeyer's "Top Gun Anthem" returns thunderously, and the album brings both old and new music together. Hans Zimmer and Lorne Balfe's contributions are grandiose while also giving new composer, Stefani Germanotta, time to shine. It is a thoroughly entertaining and an incredibly nostalgic musical experience from beginning to end.
The Cons
For much of its running time, the film offers little that's surprising. Apart from that and the non-unique first third of the film, the only aspect of the film that didn't entirely work is the romance with Connelly. Her chemistry with Cruise speaks to her acting ability which is more than the original with Kelly McGillis. Connelly is lovely and terrific in the part, but her character is mostly an excuse to plop a woman on the back of Mav's motorcycle. She's a character that has little backstory outside of Maverick breaking her heart in the past and she is only a character that they "brought back" from one line of dialogue in the first film.  All in all, there's nothing much to her.


4DX Experience

This film is meant to be seen on the biggest screen possible. However, if one wants to increase the amazingness of the film, 4DX is the way to go. Every time the characters are in the planes, the seats are moving around as if one is really in the plane with them. It really adds to the suspense of the dog fights. It brings the audience into the film every time the plane engine starts. No matter how one views it though, this film is a thrill ride of the highest order. 
Overall
Though it's still fairly predictable, it's nevertheless amazing to watch. The action sequences are shot so well and are absolutely stellar to see. They are so good that they allow the audience to hold their breath even during the training sequences. Now, this is not a flawless masterpiece and at its core still a Top Gun film. However, the film succeeds more than the original because each moment feels worth it without too much extra cheese.
The film succeeds with its story, its characters, and its ending but struggles with some of its details and it doesn't really have much of a message or theme. The entertainment value though cancels out the details issue. All in all, this film surpasses the first film in almost every way. If one is a fan of the original, this will blow them away but even if one doesn't love the first film, this has a lot to offer.
If you want a deeper analysis of the film, check out the video below. 
Rating: 4/5
What did you all think of the film? Let me know!
Please also follow me, @TheFormalReview, on social media for more reviews and up-to-date movie news!
Podcast: Play in new window | Download
Subscribe: RSS