Philadelphia's early season start has been anything but ordinary. With Ben Simmons' situation in limbo, head coach Doc Rivers has been forced to tinker and experiment. At the forefront of this laboratory is one of the last reminders of 'The Process' era. In now his fifth NBA season, Furkan Korkmaz is displaying signs of an expanded repertoire, one that has keyed the Sixers' positive start to the year.
FROM 'BOMBER' TO PICK-AND-ROLL PLAYMAKER
Korkmaz's calling card has always been his shooting. Previous head coach Brett Brown was very clear in the intent to mold Furkan's game after the league's most lethal high-volume bombers. Over his first four seasons, Korkmaz' production oscillated from limited bench contributor to an occasional scoring outburst. But in Ben Simmons' absence (and Shake Milton's early-season ankle injury), Doc Rivers has decided to put the ball in the hands of his Turkish star. 
THE RESULTS IN THE PICK-AND-ROLL SPEAK TO KORKMAZ'S IMPROVED FEEL AS A PLAYMAKER, THUS VALIDATING RIVERS' DECISION SO FAR
No one will ever mistake Korkmaz for the next Luka Doncic. But within the confines of how the Sixers operate, Korkmaz's ability to see and make defined reads enables significant offense for others.
WATCH HOW HE CONECTS WITH GEORGES NIANG WITH A PRECISE CROSS-COURT PASS HERE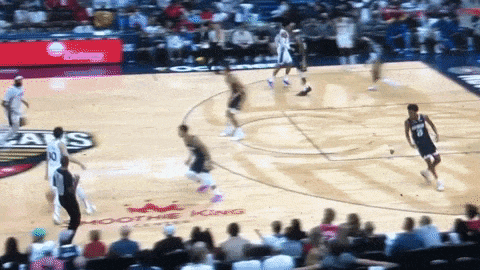 AND HOW HE SETS UP ANDRE DRUMMOND UNDER THE RIM WITH A SWEET POCKET PASS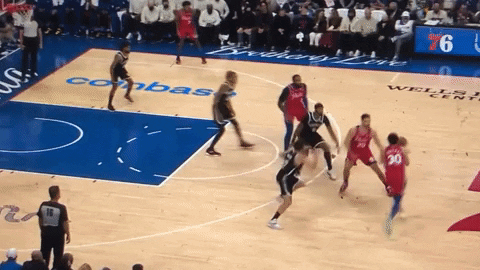 A SUBTLY POTENT TRANSITION OUTLET
Korkmaz has been equally as important within the confines of what he is known for. Yes the extra playmaking is nice, but do not lose sight of why Daryl Morey re-signed him back in August. That is, space the court and hit three-point shots
WHILE KORKMAZ'S EARLY SEASON EFFICIENCY FALLS IN LINE WITH LEAGUE AVERAGE, IT IS HIS UPTICK IN TRANSITION OUTPUT THAT HAS STOOD OUT MOST
Korkmaz's quick trigger and high confidence level is a seamless fit to Philadelphia's transition offense. Alongside second-year guard Tyrese Maxey, shots have become available as a result of less open court turnovers. Korkmaz has been part of a deadly transition group, one that includes other snipers in Seth Curry and Tobias Harris.
ONCE YOU DISSECT THE FILM, IT IS VERY EASY TO SEE WHY KORKMAZ'S QUICK TRIGGER MATTERS
Previous open court possessions have fallen into the hands of more limited shooters such as Matisse Thybulle and Shake Milton. But with an uptick in usage (and the addition of sharpshooter Georges Niang), Philadelphia is now heavily equipped to stretch defenses off the break. Another key quality to the Sixers' pleasant rise in offensive output this season.
FINDING POSITIVE DEFENSE THROUGH HUSTLE PLAYS
As with most rotation players looking for minutes, the buck always stops with defense. Korkmaz's physical limitations will always be an obstacle in that area. But this season, the fifth-year wing has made small leaps as an off-the-ball disruptor. Where does this show up?
TAKE A LOOK AT KORKMAZ'S DEFENSIVE ACTIVITY COMPARED TO PREVIOUS YEARS
It is critically important for Korkmaz to generate defensive value from the margins this season. While it does not always look pretty, his impact is often a result of having an alert and competitive mindset. Disrupting the flow of offenses is one way to showcase his defensive value to Doc Rivers. And while Korkmaz will always be a target late in games, it may just be enough to earn the trust of his head coach in crunch time. Yes, he is not Ben Simmons. But Korkmaz has shouldered some of the load in the absence of the team's most disruptive defender. A sign that his impact has extended far beyond the box score.
As the Sixers continue to experiment ahead of a long season, Furkan Korkmaz has been the name front and center of this re-shaped roster. Philadelphia banked a new contract in hopes that he could fill the same shoes as before. But so far this season, 'Kork' has proven capable to shoulder that same load and then some.