When young people find out that Riverdale is based on Archie comic characters which were created in 1941…
The first comic book to include the beloved characters Archibald "Chick" Andrews, Betty Cooper and Jughead Jones was called Pep Comics #22 and that happened in December of 1941, my friends. This is also around the same time that the Slinky and Velcro was created. Yep.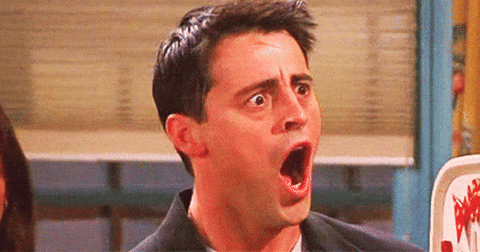 Archie has done mysterious before
Hahaha. No seriously though, even 40 years later Archie comics were around and still popular. I know this, because I watched their premiere episode of Archie's Weird Mysteries. The animated series began airing in 1999 and the premiere show was based on potatoes taking over the world, or at the very least, Riverdale. No, I'm not making it up, the episode was called "Attack of the Killer Spuds" and it was hilarious. Now, back in those days Jughead was a lovable character who ate a lot of food and sat around all day watching TV. He was not a writer or a dark, brooding teenager with a sordid past. However, I bring up the mystery angle because the Riverdale series is essentially one long drama-filled mystery and this is not a new concept in the series. Granted, killer spuds are far easier for me to digest than a father killing their son, but I digress.
Archie comics have really always been a bunch of spin-offs
I also own (yes, present tense) many Archie Digests. They can't really be called comic books, because they included multiple comic stories in one publication; hence the name "digest". The digests first published in 1982 and there have been well over 200 of them printed. There are spin-offs, like with any comic series, which are just about Betty and Veronica, or Jughead. How do these tie into the addictive Riverdale series? For those who didn't get into the spin-offs, you might not have known as much about Veronica's relationship with her parents. See, in 1987 the Betty & Veronica digest included a comic titled "My Father's Betrayal Part 1", in which Veronica finds out that her dad, Hiram Lodge, is the person who wants to bulldoze the forest near Sweetwater River to make way for an industrial park. Sound familiar? It reminds me of the movie theater that gets bulldozed in the TV series Riverdale.
Actually, the similarities go beyond Archie and Riverdale, BECAUSE the Sabrina (teenage witch) overlap is also not a new concept. In 1997, a comic released for Halloween, which included Archie and gang, Sabrina the Teenage Witch and for some bizarre reason, Knuckles from Sonic the Hedgehog. No, I can't explain why Knuckles got involved and that's absurd. However, the reason I mention this bizarro comic story is because the plot line includes a party at Cheryl Blossom's house, at the party where Sabrina and Archie meet. In typical Sabrina fashion, she ends up erasing everyone's memory by the end of the night, so Archie wouldn't remember the meeting. 
History repeats itself, even in comics
As it turns out, all of this has been done before. For those of us old enough to have been just as addicted to comic books er…digests, than today's youth are addicted to their TV series, we can pretty much tell you the entire plot outline of the show without watching it. All we would need to do would be to add more sex and violence, which I suppose provides better ratings.  Sadly, it cheapens a series which has been around for 78 years.
For example, Archie and Veronica broke up in the last season, which means Archie will likely get together with Betty in season four. We all know it won't last, but it has happened before in print, and will likely happen soon on-screen.
The Bulldogs are back on this season of #Riverdale! Filming on the same field we did in the pilot! ???????☠️ pic.twitter.com/jqj4vvBOAv

— RobertoAguirreSacasa (@WriterRAS) July 23, 2019
Viewers should know that the first episode of the new season of Riverdale will be a tribute to Luke Perry. Perry played Archie's father in Riverdale.
Tragically, Luke Perry passed away at the age of 52-years-old, after suffering from a stroke. Writers of the Riverdale series have shared that the death will become part of the show. This will surely be incredibly sad to watch, because these people truly lost a friend, not just a character in a show. That being said, I'm happy to know Archie's Mom (played by Molly Ringwald) will likely become more of a regular, especially give that this is senior year for the gang.
What comic is being recycled next?
I'm also looking forward to the new Nancy Drew series. Yes, she's been around for eons as well. Yes, I have the old hardback books, because my Mom saved them and handed them down to me. Someday my daughter will hopefully enjoy reading them, too. The Nancy Drew character has been around since 1930, and her story goes back even before our Archie friends. I am super psyched about this one, especially because Scott Wolf from Party of Five will be in the show. I do think they'll end up sexualizing Nancy in this series, because that seems to be the trend. While I think intelligence and bravery is sexy, I really hope that they don't overdo it. Fingers crossed.
Filming of episode 3 has begun #NancyDrew #cwnancydrew pic.twitter.com/SdkrjflFMP

— Nancy Drew? (@cwnancydrew) July 30, 2019
Who do you think the next historic pop culture figures will have their own series? We have the Archie crew, Sabrina, and Nancy Drew. Will the Hardy Boys be next, perhaps a younger take on the attempt made in the 70s? Or will we have a new vigilante type series added to the lineups, perhaps the mysterious masked detective known as The Spirit? 
Whatever it shows end up getting created, check back here with the TPL Culture posts.
Also make sure to follow @mrcrockpot for when he posts a "Weekly Bugle," those posts are always sure to keep you updated on pop culture top stories!